rebel Financial CHARITY
_____________________
A huge part of what rebel Financial does is based on our dedication to prioritizing our clients' best interests. However, putting people first does not stop with just our clients. Philanthropy is incorporated into our values and guides the philosophy behind our mission. Here, we believe that it is our responsibility to give back to our community and to help create a better future for the generations that will follow in our footsteps through charity. We actively take steps to support people and organizations with similar beliefs through charitable giving, support, and community involvement. We continue to contribute to charity opportunities through the Rebelution.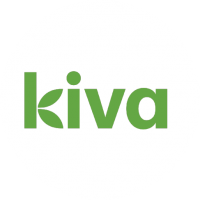 ________________
Kiva envisions a financially inclusive world where all people hold the power to improve their lives.
More than 1.7 billion people around the world are unbanked and can't access the financial services they need. Kiva is an international nonprofit, founded in 2005 in San Francisco, with a mission to expand financial access to help underserved communities thrive.
Kiva does this by crowdfunding loans and unlocking capital for the underserved, improving the quality and cost of financial services, and addressing the underlying barriers to financial access around the world. Through Kiva's work, students can pay for tuition, women can start businesses, farmers are able to invest in equipment and families can afford needed emergency care.
By lending as little as $25 on Kiva, you can be part of the solution and make a real difference in someone's life. 100% of every dollar you lend on Kiva goes to funding loans.
rebel Financial Donations
PURPLE STRIDE
_____________ 
The Pancreatic Cancer Action Network (PanCAN) is dedicated to fighting the world's toughest cancer. In our urgent mission to save lives, we attack pancreatic cancer on all fronts: research, clinical initiatives, patient services, and advocacy. Our effort is amplified by a nationwide network of grassroots support. We are determined to improve outcomes for today's patients and those diagnosed in the future.
Pancreatic cancer patients and caregivers can receive personalized support and resources through PanCAN's Patient Services by calling 877-2-PANCAN.
SPEEDY SNEAKERS
_______________
Speedy Sneakers Racing produces fun, family friendly running and walking events in Ohio from our home town of Columbus.  In addition,we provide chip timing and event management services for small to large charity groups.
Since 2010, Speedy Sneakers has chip timed over 100,000 participants and worked with organizations such as Kiwanis Club of Columbus, Nationwide Children's Hospital, the American Cancer Society, Make-A-Wish Foundation and the Dragonfly Foundation.  We have also worked with corporate entities such as Honda of America and Scotts Miracle-Gro Company on their employee health and wellness events.
We utilize the most state of the art timing technology.  IPICO Timing Systems is top of the line and was used at the 2012 US Olympic Marathon Trials.  It is currently used in the World Marathon Majors at events such as the London and Tokyo Marathons.  IPICO is also the most used system to time High School and NCAA Cross Country Meets.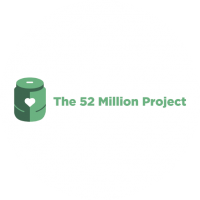 ________________
When the Founder of The 52 Million Project, Imran, was a kid, his parents worked multiple jobs just to provide for their family. Because of this, he often heard the words, "We just can't afford that this month." Despite struggling financially, his parents did something peculiar. They kept an empty Jif® Peanut Butter jar above the fridge and at the end of every week, they brought the jar down, handed him a dollar, and had him put it in the jar for donating at the end of the month. They would say, "I know this might not make sense because we can't even afford everything we need, but there are people who need this money more than we do. It's our duty to help them however we can." That's how his parents demonstrated philanthropy for him: it's not always about giving millions or billions of dollars; philanthropy is giving what you can, even if it's as simple as donating one dollar a week.
Launching in January of 2020, The 52 Million Project embarked on a journey to redefine philanthropy. Though Covid-19 had not yet made its impact on the US when The 52 Million Project launched, the message was and always will be that even in the hardest of times, we can always afford to give. Whether it's our time, talent, or treasure, there is always someone out there who needs our help. The 52 Million Project uses the power of small gifts and coming together to empower 52 nonprofits every year to continue carrying out their specialized, important work in a time when they need support more than ever.
________________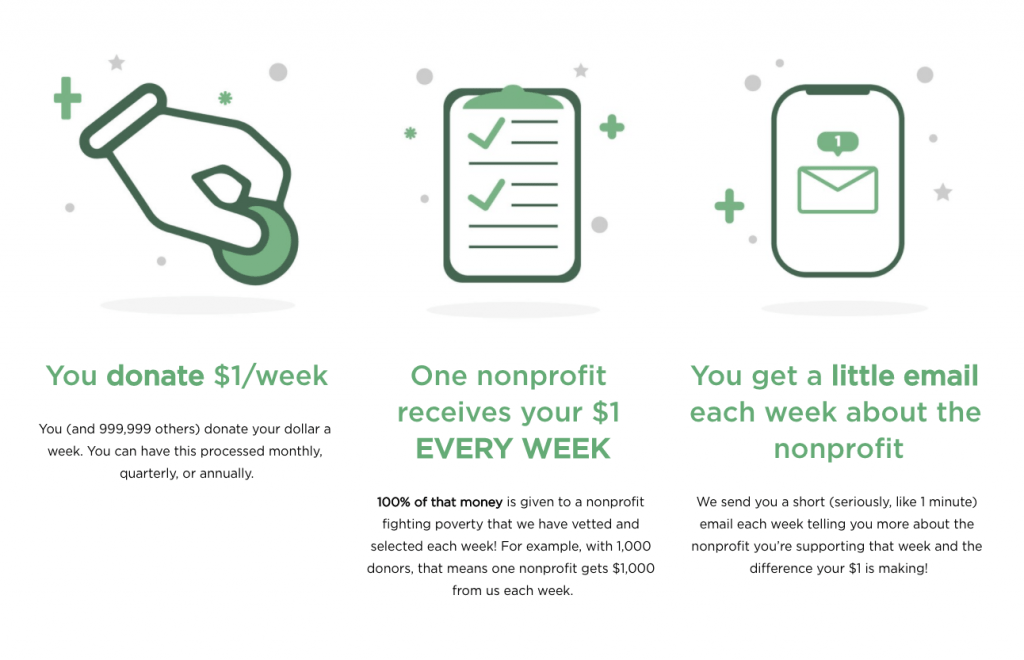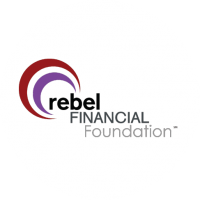 ________________
rebel Financial Foundation
Care for the future — Our non profit organization is dedicated to furthering the commitment of our people and government to invest in and develop our future knowledge and technology. We will primarily fulfill this mission by lobbying Congress to provide more funding to the National Science Foundation (NSF) and the National Institutes of Health (NIH), which will distribute these funds in the form of grants per their peer review processes.
The rebel Financial Foundation was founded concurrently by Phil Ratcliff when he started rebel Financial to raise grant funds and awareness for scientific research, specifically for the NSF & NIH. While the rF Foundation is currently in the start-up phase of being a non-profit, Phil does most of the heavy lifting himself. We are striving to accumulate funding to hire our 1st lobbyist to start the journey.
We are constantly on the lookout for partners to help our mission succeed!
________________
INVESTMENT IN THE FUTURE
We believe our country is great because our ancestors invested in the future — through investments, education, infrastructure, research, and development. Despite this, now we do not have enough to "pay it forward" for the future generations. The rFF's mission is to steer more of our country's productive output towards progressing all of mankind.
Together we can make a change to benefit everyone.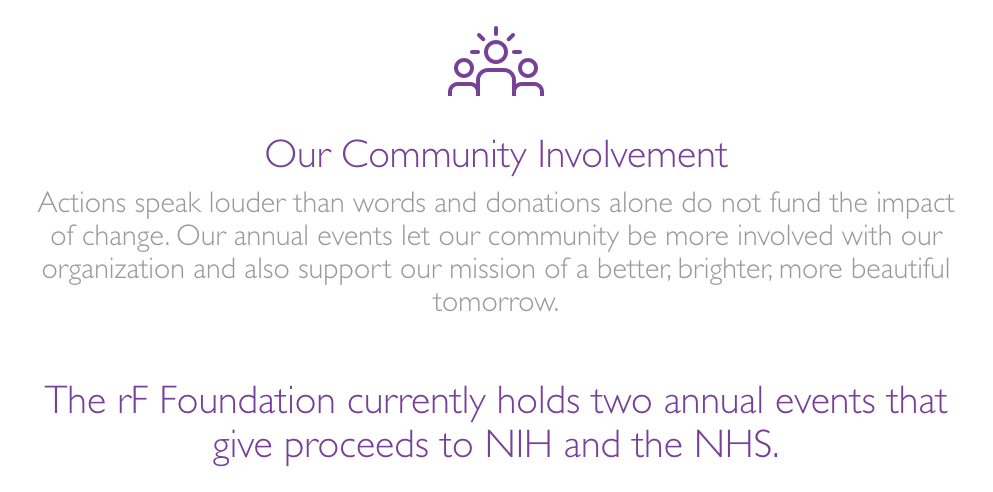 We're happy to bring back our annual Shooting Clays event! Join us for an afternoon of shooting clays with shotguns at Black Wing Shooting Center in Marysville, Ohio. Bring your own gun or learn to shoot one with an instructor. The proceeds of this charity event go to the National Institutes of Health and the National Science Foundation. Our goal is to give back to the local and greater community, as well as thank our clients and partners.
This charity event is our way of thanking rebel Financial's clients and partners. We host this beautiful event at The Links At Groveport for some competitive fun. We host a four-person team with handicaps included, so everyone has a chance at winning the Golf Scramble title! This golf outing to raise money for the National Science Foundation (NSF) and the National Institutes of Health (NIH). Our goal is to give back to the local and greater community, as well as thank our clients and partners.